This article lists the top 10 hot games in the (US) App Store from 2011 for the iPhone. You might enjoy trying some of them if you haven't played them already.
1. Sonic & Sega All-stars Racing: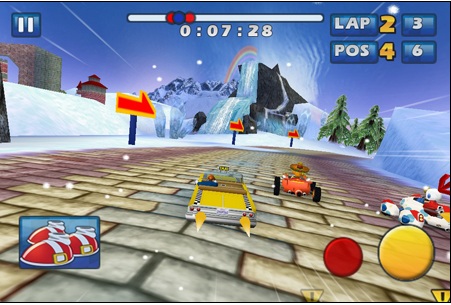 Sonic & Sega All-stars Racing is a game with the presence of Sonic and his friends and even the stars of other games released by Sega such as House of the Dead and Crazy Taxi. In this 'kart' racing game, you will be able to choose the cars with funny characters, specific skills and small tricks to try and win the race.
2. DrawRace 2: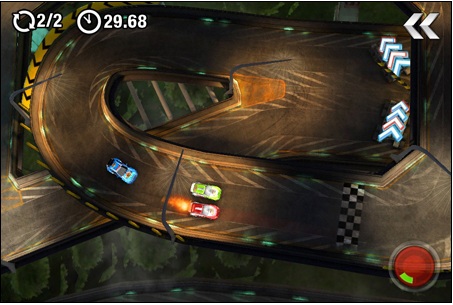 You don't have to strain your eyes in every classic racing game; DrawRace 2 requires a different skill to most racing games. By manually arranging the tyre burning drift on the roads with your finger on the screen, DrawRace 2 is a miniature racetrack but it is not less exciting with competition and varying situations on each level.
3. Jetpack Joyride: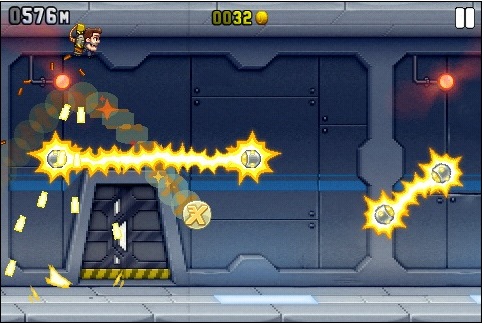 After the success of Fruit Ninja last year, Kinect came back with an interesting arcade game called Jetpack Joyride. You are a talented young pilot that will have to face plenty of enemy's pitfalls to survive in a deadly space station. Power-ups along the way allow you to upgrade and transform.
4. Shadowgun: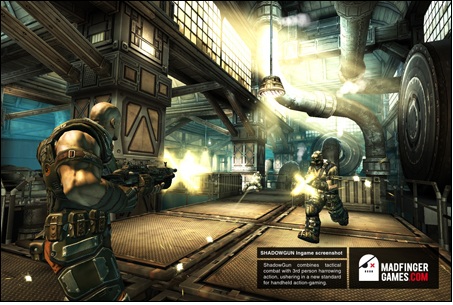 There are many iOS shooting games which were released in 2011 but Shadowgun particularly won the hearts of gamers because of its quality. Set in the future, Shadowgun is a little bit similar to Gears of War on Xbox 360. It used the Unity Graphics Engine that makes it surprisingly 'cool'.
5. Infinity Blade II: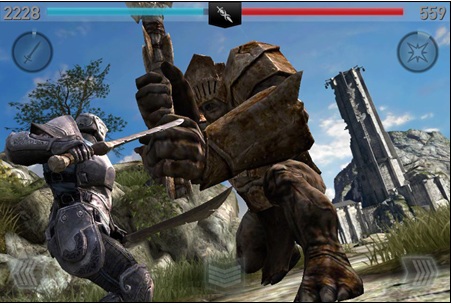 Infinity Blade II is the sequel to its predecessor of the same name and appeared at the premiere of the iPhone 4S. Again using the Unreal Graphics Engine it was well received by fans. Still setting in a medieval clash of Titans, gamers will have one-on-one fights that require skills as a swordsman. With iCloud synchronizing application, Infinity Blade II allows players to use iPhone, iPad and iPod to share the items or weapons collected in the game.
6. League of Evil: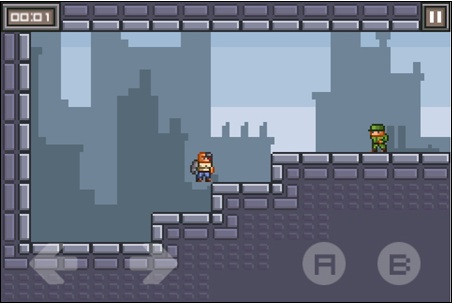 Playing a villain, the player will be reminded of the period of '2 button' games in the style of arcade games like Mario and Space invaders. League of Evil is amusing, smooth and has funny interaction with game characters. Originally an 8-bit game made many people wonder whether it would be successful alongside games that are graphic rich and with deep story lines. However, its presence in this list shows that it was a success.
7. Quarrel Deluxe: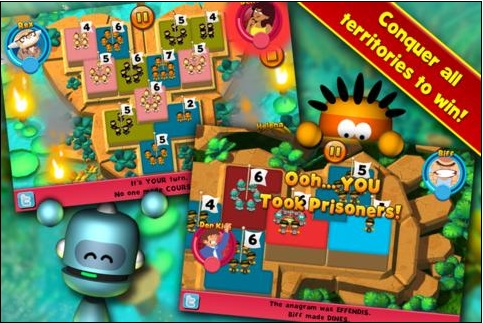 Quarrel Deluxe achieved success in vote ceremony for Game of The Year Award BAFTA. This is a colourful strategy game with an interesting way to fight by selecting letters to assemble into meaningful words. The more words you make, the more winning chances you have. To conquer all of the lands in the game, you need to know a lot of words. This is an educational yet entertaining game.
8. Where's my water?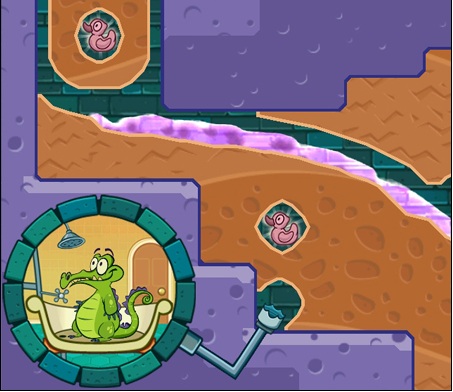 This puzzle game which was released by Disney sparked some curiosity when appearing in the App Store. Where's my water is a combination of puzzles, logical thinking and strategy. It is an interesting challenge of directing water flow (and later toxic liquid and steam) to feed a crocodile in a tub wanting to shower.
9. Magnetic Billiards: Blueprint: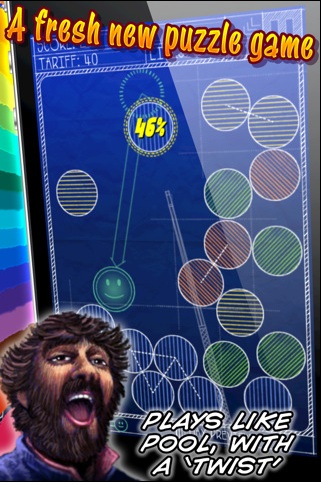 Magnetic Billiards: Blueprint does not follow the style of classical billiard. Showing the billiard shot lines, the balls and the cue lines, the game is simulated by colourful lines in neon colours that give players excitement.
10. Dead Space: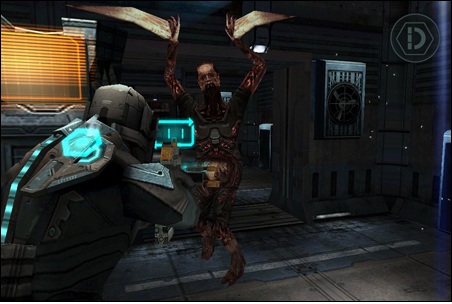 What would you do if you were on your own in a deadly space station with simple weapons? Dead Space may provide a virtual taste of that. Even on the iOS platform, players may still face the feeling of surprise and suffocation from a thrilling fight with aliens. Good graphics and shooting game style create a fascinating Dead Space.